Second week Portugal in 2020. Oct 30 – Nov 6th TBC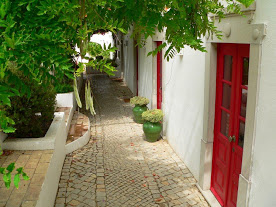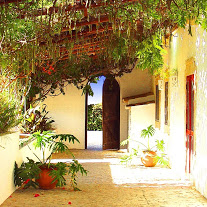 A week of yoga give a chance to completely de-stress, regain lost energy and clear your mind and regain lost creativity. Included in the Holiday ….
Dates & Times: From 2 pm on Friday of arrival until 9am on Friday of departure.
Facilities: Include a fully equipped yoga studio, three well kept, swimming pools and an orchard in which you are invited to pick the fruit.
Accommodation: Twin rooms with private bath. A limited number of single rooms with private bath.
Three slightly cheaper beds in the dormitory sharing a large bathroom with multiple amenities.
There is plenty of space and quiet nooks all around the property if you wish to be alone,
Meals: Vegetarian and menu with a late morning brunch and 5 evening meals including Friday of arrival.
The Yoga: Daily Iyengar classes morning and evening. Yoga in the morning only on Monday and Thursday.
Transfers from the airport will be arranged for you after your itinerary is received.
Local activities include cycling, pony riding, sunbathing the beach 10 minutes from the centre. I am just going for the yoga!!
Eligibility: Some experience of Iyengar yoga will help you understand and settle to the method. You must be in general good health.
Pregnancy: You need to have practised Iyengar yoga for a year to attend this holiday.
Not Included in the holiday……
Your flight, holiday insurance & transfers.

Please

do not

book your flight before notification that 9 participants have booked.
Book your holiday below…..places available for Nov 2020. Single rooms go fast so book as soon as you can.
Single Room – £1160/Deposit £500. Pay your on this site – Payment options published by Aug 10th 2020————————————
Twin/Double Room – £1010 per person/deposit £500. Pay your deposit on this site – payment options published by Aug 10th 2020
———————————–
Dormitory shared bathroom – £795, three beds for women / Deposit £400 Pay your deposit on this site – Payment options published by Aug 10th 2020
There are
14
places. The number of single rooms is limited so please consider sharing.