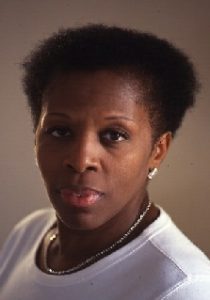 I have practised yoga for over 30 years. I also qualified as an exercise to music teacher on the prestigious YMCA course, which is run and regulated by Loughborough University. But found that Yoga was her true path.
After many years of searching for a teacher I discovered Iyengar Yoga in London in 1987. I was lucky enough to attend classes with Silva, Mira and Shyam Mehta, the family that set up the first Iyengar Yoga institute in the UK, also the authors of 'Yoga, The Iyengar Way' Since then she has been a total convert to this method.
Janette is now an Iyengar Certificated and Insured teacher to Intermediate level and is offering classes in Southwest London. My knowledge is kept up to date by working regularly with many UK, European and Indian Senior & Advanced Teachers.
I have also attended classes in the central Iyengar Yoga Institute in Pune, India. Prior to becoming an Iyengar Teacher I worked for many years in the service sector, where I gained an extensive knowledge of working with people.
This knowledge of people along with a sense of fun make her classes very accessible to those wishing to reduce stress, improve their general health and gain an overall feeling of well being.